Welcome back to the stage of history, retold! SoulCalibur is a long-running series of 3D fighting games that dates back to the original Sony Playstation as Soul Blade. The series is one of the first that I knew of that introduced guest characters in an era dominated by crossover titles the likes for Smash or Marvel vs. Capcom. Let's take SoulCalibur II for example. This game had a multi-platform release on the Nintendo Gamecube, Playstation 2, and the original XBox, with each platform getting their own exclusive guest. The Gamecube version would see Link from The Legend of Zelda, the Playstation 2 version would see Heihachi Mishima from Tekken, and the Xbox version would see Spawn. And let's not forget SoulCalibur IV, with the likes of Yoda and Darth Vader entering the arena! SoulCalibur VI is a reboot of this stories franchise, releasing on Playstation 4, Xbox One, and PC in October of 2018, and seeks bring things back to their roots in both mechanics and story while introducing a few new bells and whistles to still keep things fresh. At the game's launch it features Geralt of Rivia from The Witcher series as a guest character, with Nier Automata's 2B as a guest DLC character. Does SoulCalibur VI succeed in what it set out to do? Or is it doomed to be remembered as another sub-par fighting game?
Want to see my first impressions? Check out my Progressive Looks series on SoulCalibur VI now!
Premise
SoulCalibur VI has a pretty interesting setting and premise. The setting is 16th century era Earth, and the story focuses around an event called the Evil Seed, which took place when a warrior named Siegfried picked up an evil sword called the Soul Edge and became its new master, now known as Nightmare. This event had far reaching effects around the world, which are also explored in the game's two story modes. In Soul Chronicle we follow Kilik, a master of the bo-staff and survivor of a horrific event the Ling Sheng-Su Temple where nearly everyone went mad and slaughtered one another as result of the Evil Seed, as he fights to contain his own dark impulses. Alongside the Soul Chronicle there's the Libra of Soul, in which we follow Filipe, a big purple lizard who while fighting to retain his sanity while dealing with tears in the space-time continuum, also has to grapple with the morality of being a big purple lizard. Okay, but in reality the Libra of Soul has you create a character who has to prevent themself from becoming malfested from the effects of the Evil Seed by absorbing fonts of power called Astral Fissures, while meeting up and interacting with other characters in the SoulCalibur lore. Overall it's nice to see that the story is more or less attempting go back to basics after things got a little weird in SoulCalibur IV and V, and they only get as weird as you'd expect with a premise such as SoulCalibur's in VI.
Soul Chronicle plays out like a visual novel with fights sprinkled throughout, with a focus on Kilik's journey with allies Maxi and Xianghua. Each character does get their own story after completing the main story, which is neat. Unfortunately I didn't get a whole lot of mileage out of this mode, and I found myself just laughing and mocking the writing and voice acting. Libra of Soul is a bit different. After creating a character, you set off on a journey with a main quest and a number of different side quests while interacting with characters with zero voice acting and only text boxes. I somehow found it easier to take Libra of Soul seriously despite me playing a giant purple lizard as my avatar.
Presentation
SoulCalibur has been a series that has always looked very good on whatever hardware it releases on, and VI is no exception. Stage environments look beautiful (especially the Cursed Moonlit Woods, good lord I love that stage) and character designs are mostly quite nice. I say mostly, but I have to mention that Raphael looks pretty goofy, but I might just be nitpicking there. Each move in the game have animations, particle effects and sound design that give them weight, and they provide a sense of satisfaction when you land them, which is pretty important in a fighting game. There's a few particle effects that look like they could have spent a bit more time in the oven so to speak, but in motion it's really not that big of a deal and only really noticeable in a freeze-frame.
The soundtrack in SoulCalibur VI for me is hit-and-miss. There are some tracks that are absolutely amazing and I'll listen to them often, but others are just frankly not memorable. Unmemorable doesn't necessarily mean that it's bad, but it's also not good, especially when compared to the likes of Moon of Oblivion (hello Cursed Moonlit Woods), and Hunt or be Hunted (hello Witcher 3). Thankfully, nothing in the soundtrack really detracts from the fight, so you won't have any moments like Animal Crossing's "Outside at 7pm" playing in the middle of a tense series of games. Smash is terrible for that.
Gameplay
If you've never played a SoulCalibur game and need someone to make a comparison to a more well-known fighting game franchise, I'll say that SoulCalibur is quite similar to Tekken. Both games are 3D fighting games that allow the player to move not only towards or away from the opponent, but also allow the player to move side to side. SoulCalibur has some key features that set it apart however. The first major thing is that SoulCalibur makes use of what's called the 8-way-run system, where players can run in each of the eight cardinal directions while in Tekken they cannot move diagonally. The other significant gameplay change is that SoulCalibur has a dedicated block button, while in Tekken the player must simply hold back on the control stick/pad to block.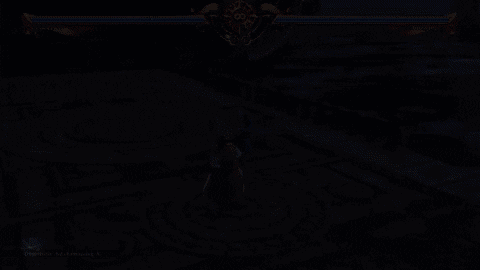 Players have three buttons with which to attack: horizontal attacks, vertical attacks, and kicks. These can all be used in conjunction with other options such as throws, blocks, a unique SoulCalibur mechanic called Guard Impact, and the brand new Reversal Edge. Guard Impacts are a defensive option more difficult to pull off than a simple guard, but open up the opponent to greater punishment, but Reversal Edge is a different beast entirely. Reversal Edge is what you get when you take horizontals, verticals, and kicks, and put them all into a game of Rock-Paper-Scissors. The player enters a stance that can parry most attacks, and afterwards the RPS game starts. At the most basic level each player enters horizontal, vertical, or kick, and then watch the RPS play out. However, there are a lot more options beyond those three which involve blocking and movement. It's nice to see a little bit of depth with Reversal Edge, but it seems like the kind of mechanic that's easily abusable at a low level. Fighting itself feels quite good and it's a ton of fun to both mash buttons and figure out what move combos into which. It feels like the SoulCalibur I fell in love with as a kid.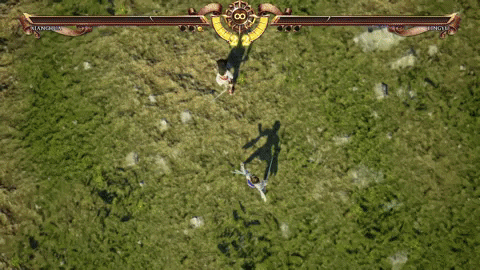 There are quite a few game modes offered in SoulCalibur VI: the two story modes I mentioned before, arcade mode, training mode, online multiplayer, and Create-A-Soul mode, which functions as the character creator. It's a decent enough variety of game modes, with something to satisfy a whatever mood I might be in when I boot up the game. I already talked about Soul Chronicle, but I glossed over Libra of Soul until now. This mode presents a world map with a number of different missions for the player to choose from. These could be main story quests, side story quests, or randomly generated missions. Each of these missions are either on node on the main path your character takes, or they exist off the beaten path and require an expedition to get to. Expeditions are a balance of risk & reward, with more distance travelled meaning higher cost in gold, and more possible random encounters which can prematurely end your expedition if you don't play well. This can be somewhat mitigated with items such as food & drink, and weapons & mods. Your character can choose something to eat before entering a battle in Libra of Soul, and they can also equip any weapon they find provided they're a high enough level to use it. Your weapon choice determines your playstyle as well. For example, if I find a scythe and equip it I'm locked into Zasalamel's fighting style, but if I swap out the scythe for a rapier then I've locked myself into Raphael's style. There's a lot to Libra of Soul, enough to the point that it reminds me of the mountain of content that was SoulCalibur II's Weapon Master mode, which I adored as a kid.
The Create-A-Soul mode is a lot of fun and something that has a lot of potential for some really badass characters to be made. You can choose from 16 different races, have all sorts of clothing and accessories, and sliders for colours and body proportions. I've tried my hand at it a few times and attempted to recreate Lloyd Irving and Zelos Wilder from Tales of Symphonia. While I think they turned out okay they pale in comparison to the creativity I've seen in other characters, such as Illidan Stormrage from Warcraft or the master of steamed hams himself, Seymour Skinner.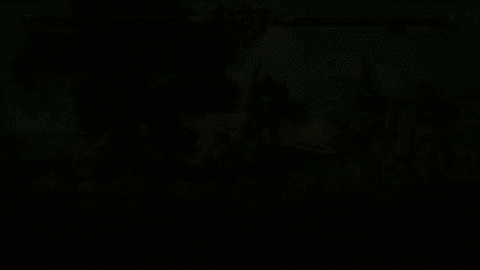 With any fighting game the multiplayer is an important factor, and SoulCalibur VI isn't off the hook on this despite the cool single player content. Multiplayer in this game is…passable. You have casual lobbies and ranked matchmaking, and that's IT. The lack of casual matchmaking really hurts the online experience for me, as it's incredibly difficult to find games quickly without putting rank points on the line. You could very well just ignore the existence of points, but that kind of defeats the point of a ranked mode. I found the matchmaking itself to be quite good, as I was consistently able to find matches with players within my own skill level, with some exceptions of course. My poor G-3 self could NOT handle the B-2 player that the game decided to throw at me for no reason. There is one giant glaring flaw with SoulCalibur VI's multiplayer however, even more so than the lack of casual matchmaking. Something that while makes for some hilarious moments playing online, should never be a thing in any fighting game. Create-A-Soul characters are allowed in ranked play. I probably mentioned these examples in my Progressive Looks, but fighting people with giant black penises gets old after the first few times. Then there's the cube: a character with a cube shaped accessory scaled so large that it completely covers the character's body and you can't see what they're doing. Do that to a character with a projectile like Cervantes or Azwel and now I'm contemplating my life instead of having fun playing video games. It's just not good.
Final Thoughts
SoulCalibur VI very much feels like a return to form for the series. The strong single player offering and passable multiplayer make it a worthwhile investment for both fans of the series and fans of 3D fighting games. I've gotten a lot of enjoyment out of pretty much everything the game has to offer even with the flaws present in the multiplayer. However, it's hard to recommend this game over some others to those on the hunt for a unique experience. It's a great game and I love it, but it's difficult to justify paying full price for it when compared to some other fighting games on the market like Tekken 7, unless you're a huge fan of the series or just really want to play as The Witcher. If you can, definitely get this during a sale, and the season pass too.
I tentatively recommend SoulCalibur VI.
Total playtime: 27 hours, 30 minutes.